Find out more
City Football Group
Reinventing the football club, from Manchester to Yokohama
Frank Lampard was reluctant to leave his beloved Chelsea for any other English team. Like many star players in their final years, he chose America, joined New York City FC as they launched into the MLS. He started off well, too well actually, because soon the club's owners wanted him to play elsewhere, for their English club, Manchester City. Lampard had little choice, realising that he'd signed up to a network of clubs, rather than one. It symbolised the future of football.
Created in 2014 to manage the global footballing interests of Abu Dhabi United Group, the City Football Group is an umbrella corporation owning stakes in a network of global clubs for the purposes of resource sharing, academy networking and marketing.
Chairman Khaldoon Al Mubarak says the group is looking to expand further and is currently assessing its options. He told CityTV: "Today, we have four clubs and we are going through the development of the four clubs.
"Melbourne, New York and Yokohama are developing well. We have an ambition as a football group to have an organisation that is global and that will have multiple clubs as part of it. I would say when the opportunity arises – and we are looking at opportunities – you can expect us to add to the number of clubs we have already within the organisation.
"It's too early for me to pinpoint. We are looking at opportunities, we'll see how it goes. At the right time, the right place, we will tell you."
City have been fined excessively in the past for breaking UEFA's rules on financial fair play and had their transfer budget limited as a result. They then spent almost £100m on new signings last summer, but Al Mubarak maintains the club still made money under Sheikh Mansour, whose Abui Dhabi United Group bought City in 2008.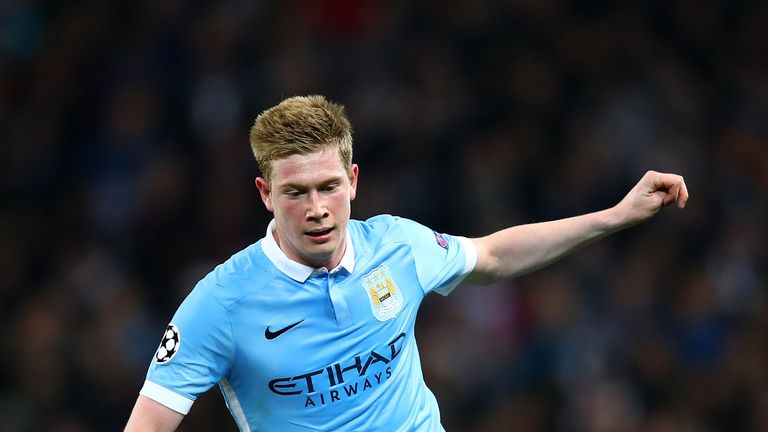 He added: "We have made a profit again. We are constantly moving in the right direction financially as a club.
"One of the things I'm particularly proud of is that Sheikh Mansour had a view from day one, a dream, that he would invest in a club, he would build value, he would put a lot of commitment to it and that club would be financially sustainable and profitable.
"That dream is still reality right now. It's a reality, it works and today we are a top club in the world. We are financially sustainable and we consistently profitable."
The City Football Group, brings together 4 clubs:
Manchester City FC
Few football clubs in the world have been as strategic in building their sponsorship portfolio as Manchester City. The club has strengthened its innovation ambitions through tech-focused partnerships, including a hackathon that provided it with unique insights into the best build of its digital platforms.
The Premier League club was the first to trial live virtual reality broadcasts of a league game through its partnership with LiveLike VR and Sky. It also partnered with Ideas Britain to help create concepts that could change how fans interact with football. This led to the plan to build an in-stadium mobile app called Snaptivity, allowing fans to focus stadium cameras on themselves and friends during match highlights to create an 'event triggered extended selfie'.
The club also partnered with German software specialist SAP to create interactive digital touch screens around the stadium for fans on match days.
Melbourne City FC
On 23 January 2014 it was announced that Manchester City had partnered with the Australian rugby league franchise Melbourne Storm, purchasing a majority stake in  Australian A-League team Melbourne City FC.
Yokohama F. Marinos
On 20 May 2014 it was announced that Manchester City had partnered with the Japanese Automotive company Nissan to become a minority shareholder in Yokohama based J-League side, Yokohama F. Marinos
New York City FC
On 21 May 2013 it was announced that Manchester City had partnered with the American baseball franchise the New York Yankees to introduce the 20th Major League Soccer expansion team, New York City FC as its majority shareholder. The club began play in the 2015 MLS season.
Find out more